Dr. Jeffery Bleich leads the development of Counterpace®, an app-based guidance system designed to increase the efficiency and health benefits of aerobic exercise. Research has recently demonstrated that stepping precisely between heartbeats lowers blood pressure, decreases cardiac stress, and maximizes heart, brain and muscle blood flow and oxygen delivery.Counterpace provides an adaptive musical beat to guide each user to this optimal natural rhythm. Pulson's algorithms have application in cardiac and neuro rehabilitation, exercise stress testing, and implantable cardiac rhythm devices.
Molly Boeder Harris is the Founder and Executive Director of The Breathe Network, a Somatic Experiencing Practitioner (SEP), and a trauma-informed yoga teacher and trainer. Her own experiences of surviving sexual trauma catalyzed her to enter the trauma healing field in 2003, beginning with her work as a medical and legal advocate, a violence prevention educator and later as a yoga instructor specializing in working with survivors of sexual trauma. She holds a Master's Degree in International Studies and a Master's Certificate in Women's and Gender Studies, which inform the way she holds individual and collective forms of trauma and oppression close together in her work. In the last 16 years of her career and her ongoing healing trajectory, she has found that the practices which both recognize the whole person - body, mind and soul - while also attending to the ways in which trauma and resilience manifest at a physiological level, offer the greatest possibility for embodied justice, transformation and social change.
Jason Dvorak is the owner of Infants to Athletes Massage Therapy located in Lethbridge, Alberta, Canada, where he works as a practitioner and educator. Jason works with all age groups in injury rehab and pain management. After the traumatic birth of this daughter 7 years ago, Jason started to focus on newborn pain management and has been working towards advancing the understanding and knowledge base of the health and wellbeing of infants related to treating birth shock and trauma.
Ryan Glatt is a psychometrist and Brain Health Coach at the Brain Health Center in the Pacific Neuroscience Institute. With a strong background in exercise science and human health, Ryan develops curricula specifically targeted towards those with Dementia, Parkinson's Disease, Autism Spectrum Disorders (ASD), and traumatic brain injury, coaching individuals towards optimal brain health.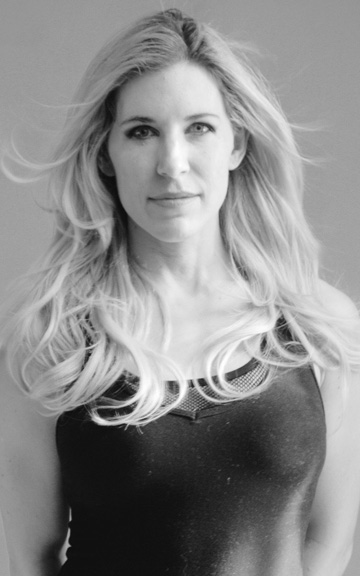 Dr Emily Splichal, Functional Podiatrist and Human Movement Specialist, is the Founder of EBFA Global, Inventor of Naboso™ Technology and Author of Barefoot Strong. With over 18 years in the fitness industry, Dr Splichal has dedicated her medical career towards studying postural alignment and human movement as it relates to barefoot science, foot to core integration and from the ground up training.
Degrees & Certifications
Doctor of Podiatric Medicine (DPM), Master's Human Movement (MS), NASM-CES, NASM-PES, NSCA-CPT
Thank you to our sponsors